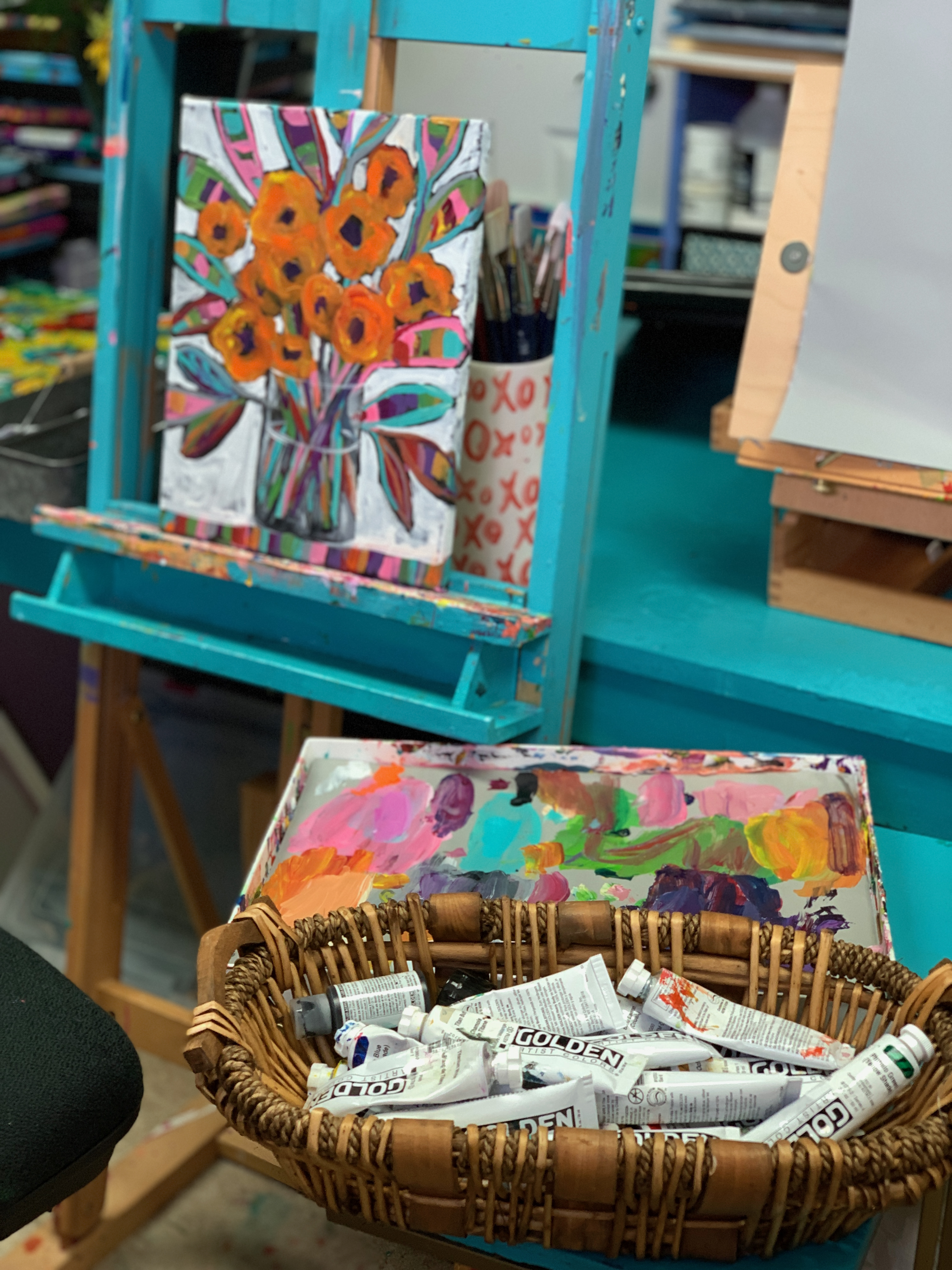 Have you ever dreamed of being an artist?
Would you like to be confident enough to paint your own art for fun? Even to make gifts of art for family and friends?
You may even have gotten brave enough to take a class--only to realize the class was a bit too much for you as a beginner.
Wondering "but where do I start?" You might actually consider giving up hope on ever painting!
If any of this sounds familiar, then this class was made with you in mind. After much thought about a beginner approaching our classes or an empty canvas, we decided to put together this course--'Introduction to Acrylic Painting'.
Annie & Jill created this course because
they want you to ENJOY
painting just as much as they do!
This course features all of the basics you need to know to feel comfortable each time you begin to paint. The goal is to take away any second thoughts you may have as you approach the easel to make art!
In our "Introduction to Acrylic Painting" course you will learn:
recommended materials for success
favorite tools we enjoy using regularly
how to set up your palette
tips to organize your painting area before you begin
how to easily mix colors
several fun exercises to practice color mixing
step by step methods to create a successful painting
critiquing your own work
finishing your paintings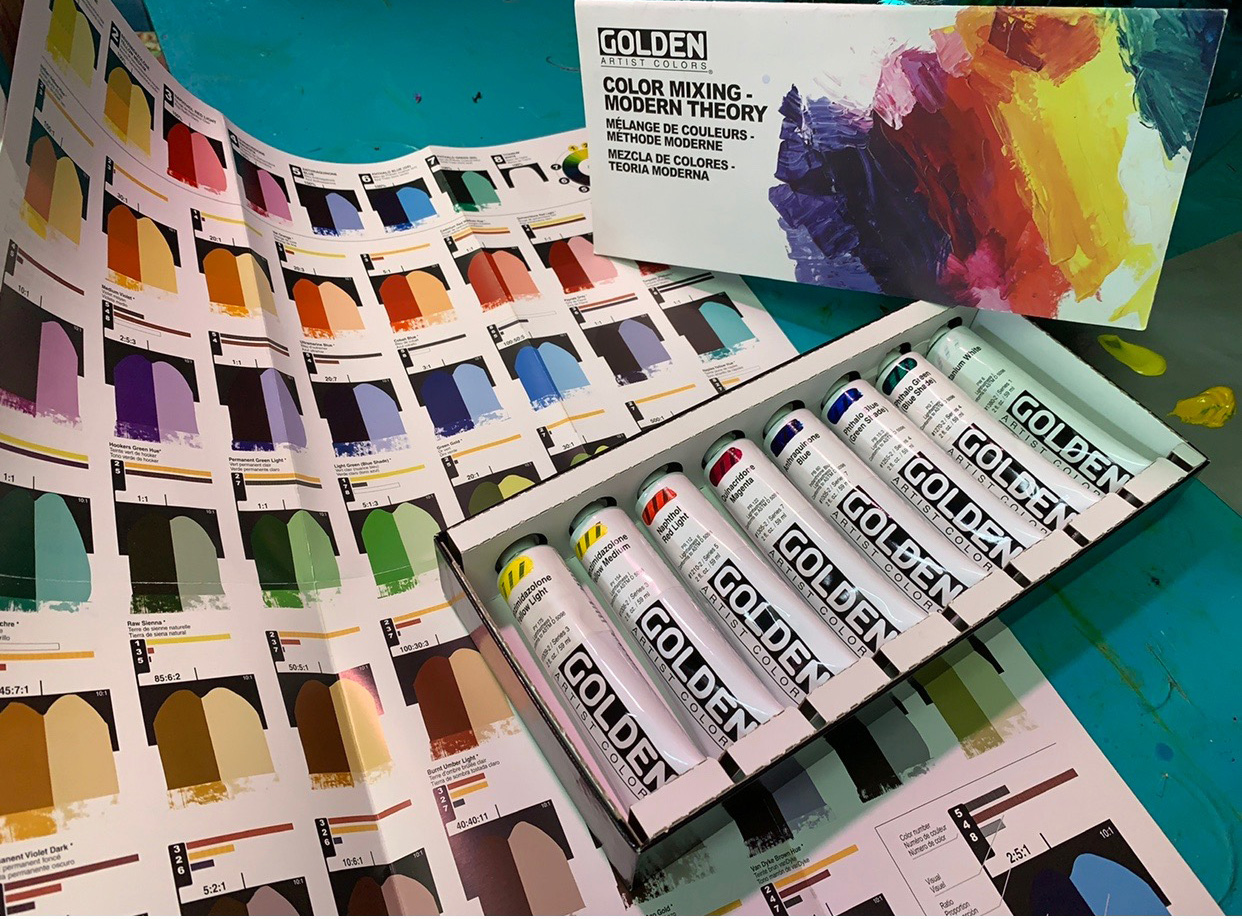 What Supplies do I Need?
Most of us will not realize the difference in paint quality until it is personally shown to us. That is exactly what we will do in this course because we have been honored to have completed training to become 'Golden Artists Educators".
We will explain why we choose only Golden Acrylic Professional Paints to do all of our painting and which colors you need in your basic setup.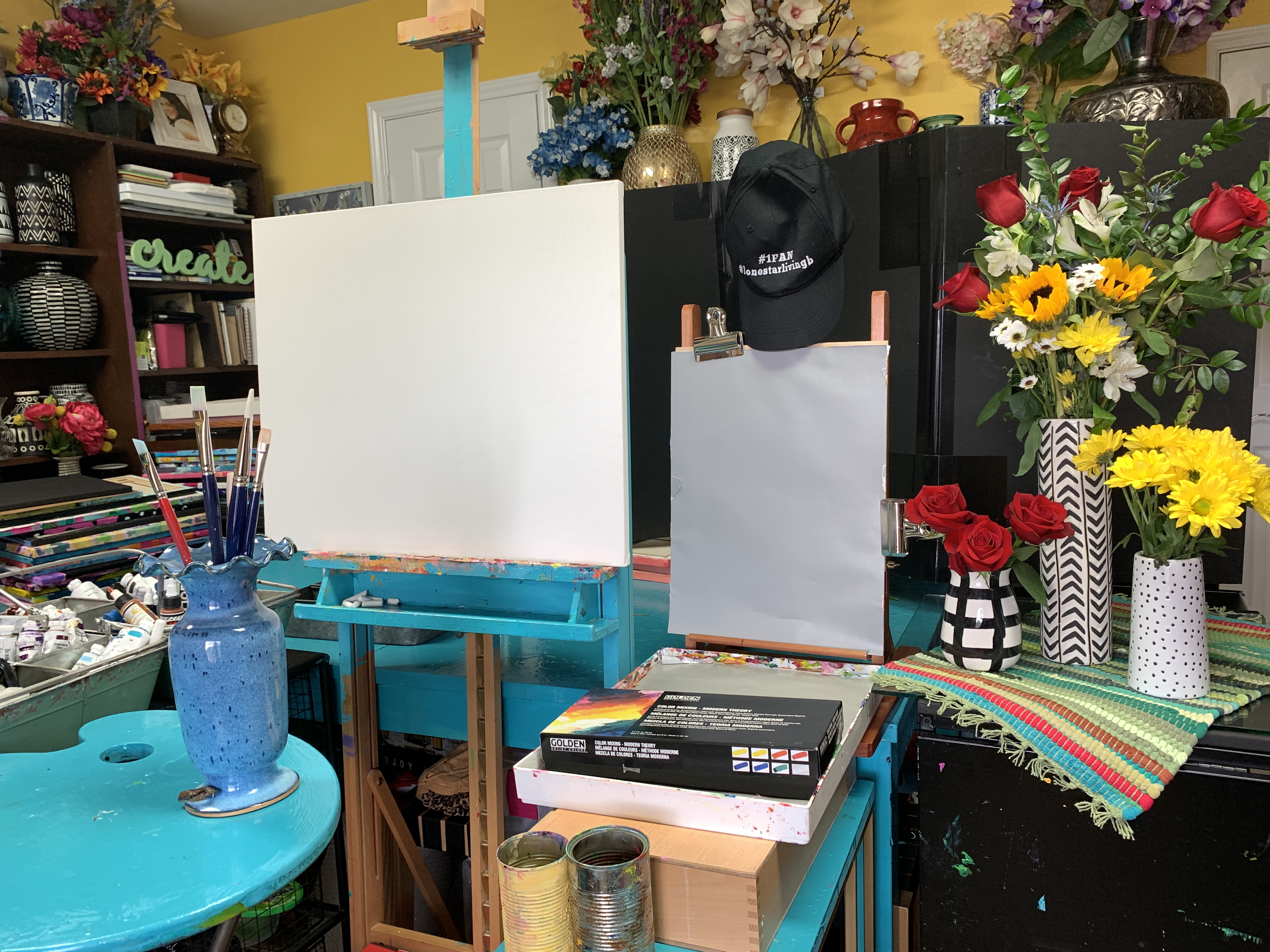 How to Set up to Start Painting
Once you have the routine to begin your painting sessions everything about painting becomes second nature. Annie and Jill take you into each of our studios and show you exactly what we do each time before we start to paint.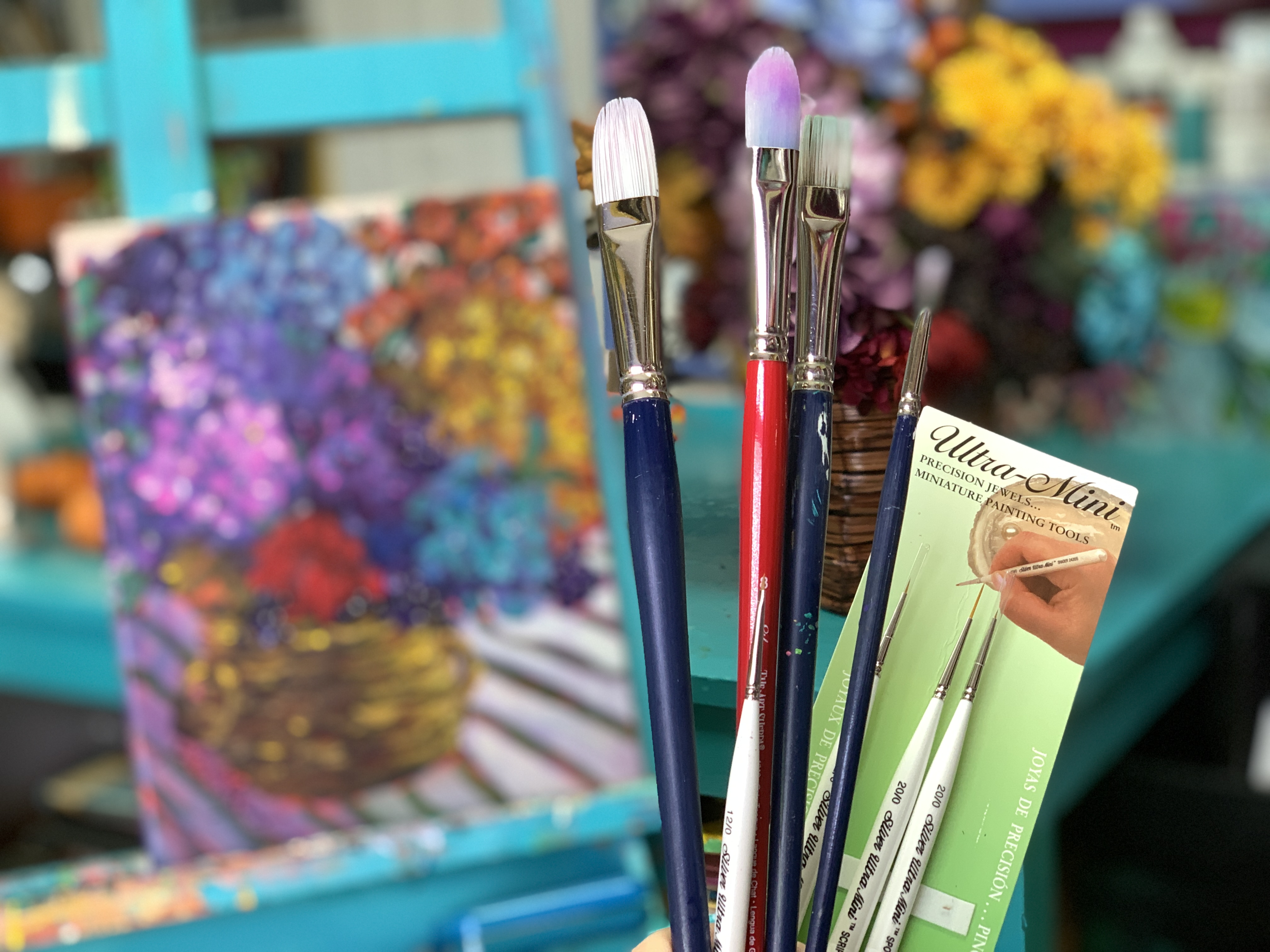 TLC of Quality Brushes


We will show you our favorite brushes and explain exactly why we highly recommend them for acylic painting. As trained 'Silver Brush Educators' we have the latest expert knowledge and can't wait to share it with you!


Example Featured Products
Showcase other available courses, bundles, and coaching products you're selling with the Featured Products block to provide alternatives to visitors who may not be interested in this specific product.
Check your inbox to confirm your subscription