Summer means flowers!
The summer season is when all of the flowers come out to play. This is your chance to paint bountiful, colorful summer bouquets. Jill & Annie will guide you through each of their versions of painting a summer bouquet. You can paint along and create beautiful summer flower paintings for your friends, your family and your own home!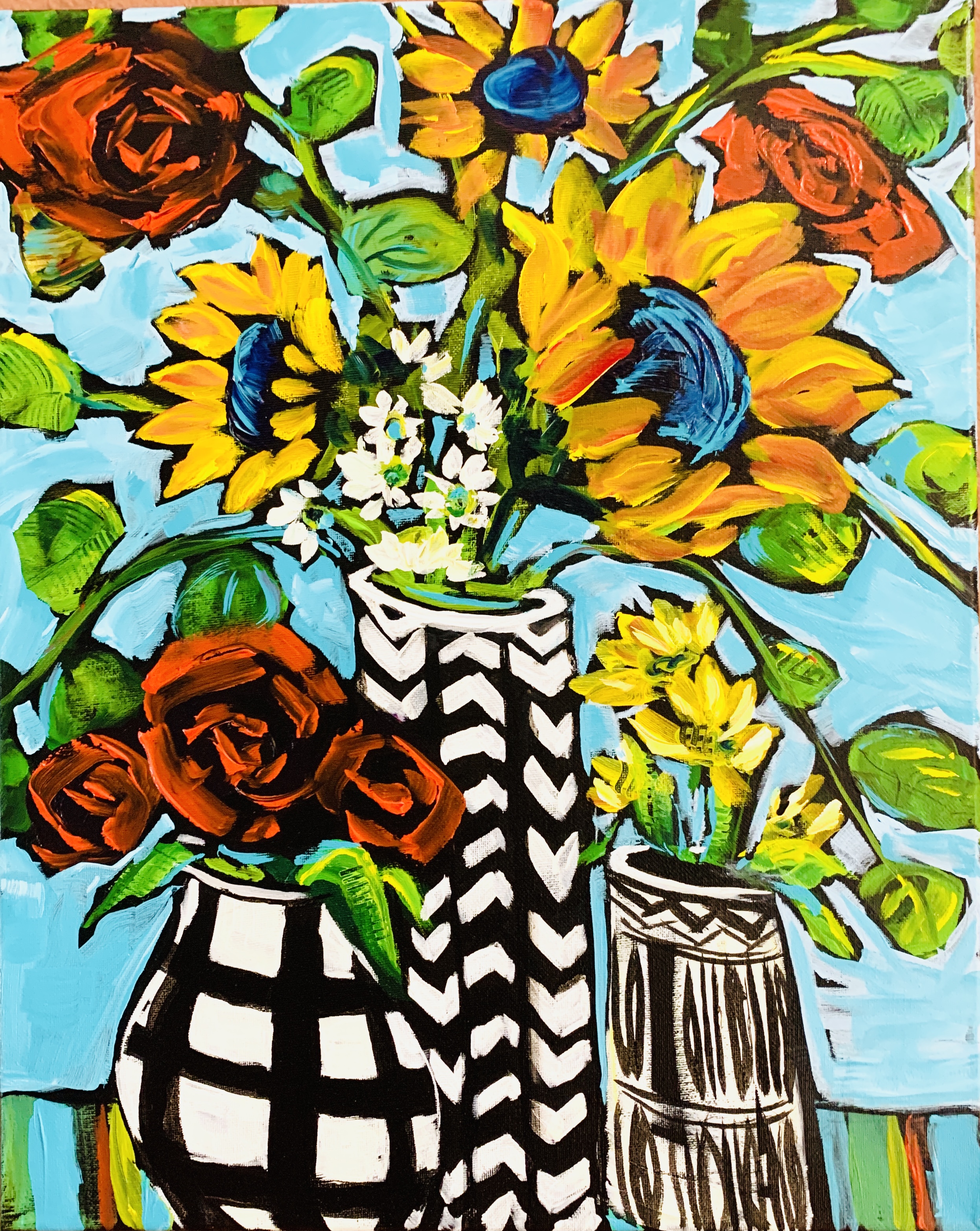 Everything is in full bloom and the butterflies & bees are buzzing in the backyard.
The gardens and markets are full, even the roadsides are bursting with yellow and sunflowers are everywhere.
This is the season to enjoy painting sunflowers.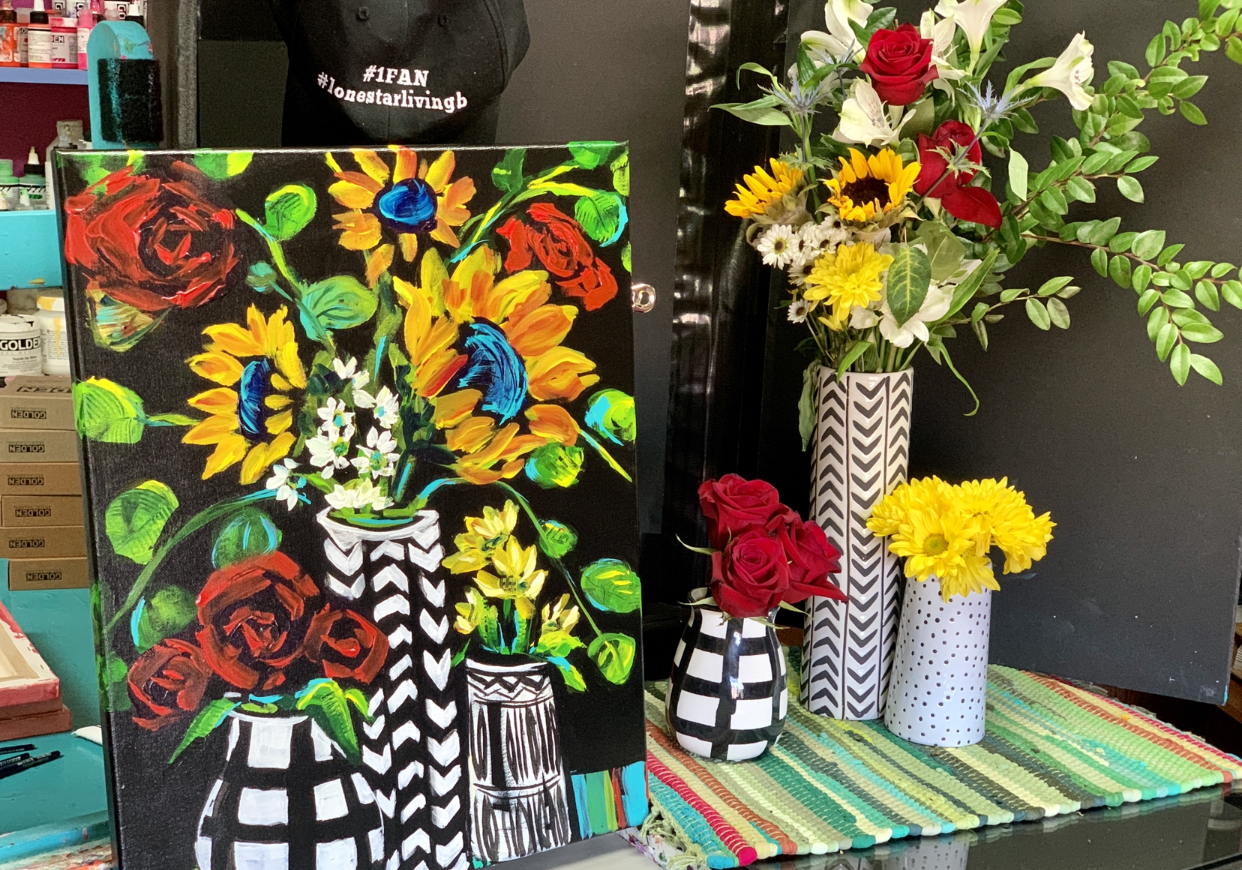 Enjoy Arranging Your Bouquet!
Annie and I purchase our sunflower-filled 'Lone Star Living Bouquet' from the HEB Grocery Stores throughout Texas and so can you!
But, if your don't live in Texas, select your sunflower bouquet at your favorite floral vendor, add red roses if you want, arrange them in your favorite vase and you're ready to paint with us!
NOTE: Another option is to use our course 'Lone Star Living Bouquet 'printable photo references'.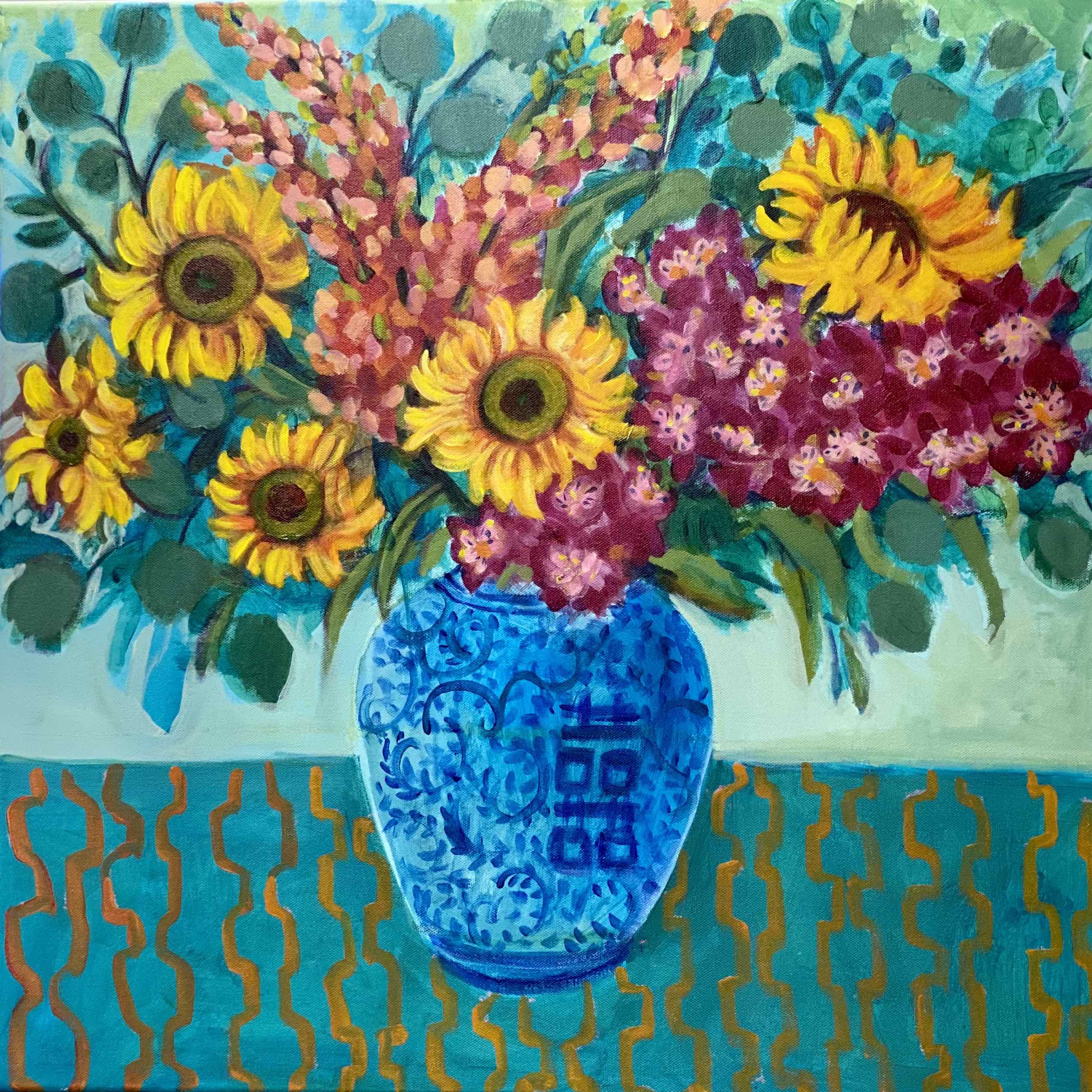 We put out fun, cheerful colors for our summer bouquet painting.
Annie shares her well-known, easy to follow
'step-by step' painting method from her book:
"The Joy of Acrylic Painting".
Summer is great time to make a bold and expressive statement in your painting!