What will I learn in the Fall Bouquet Painting courses?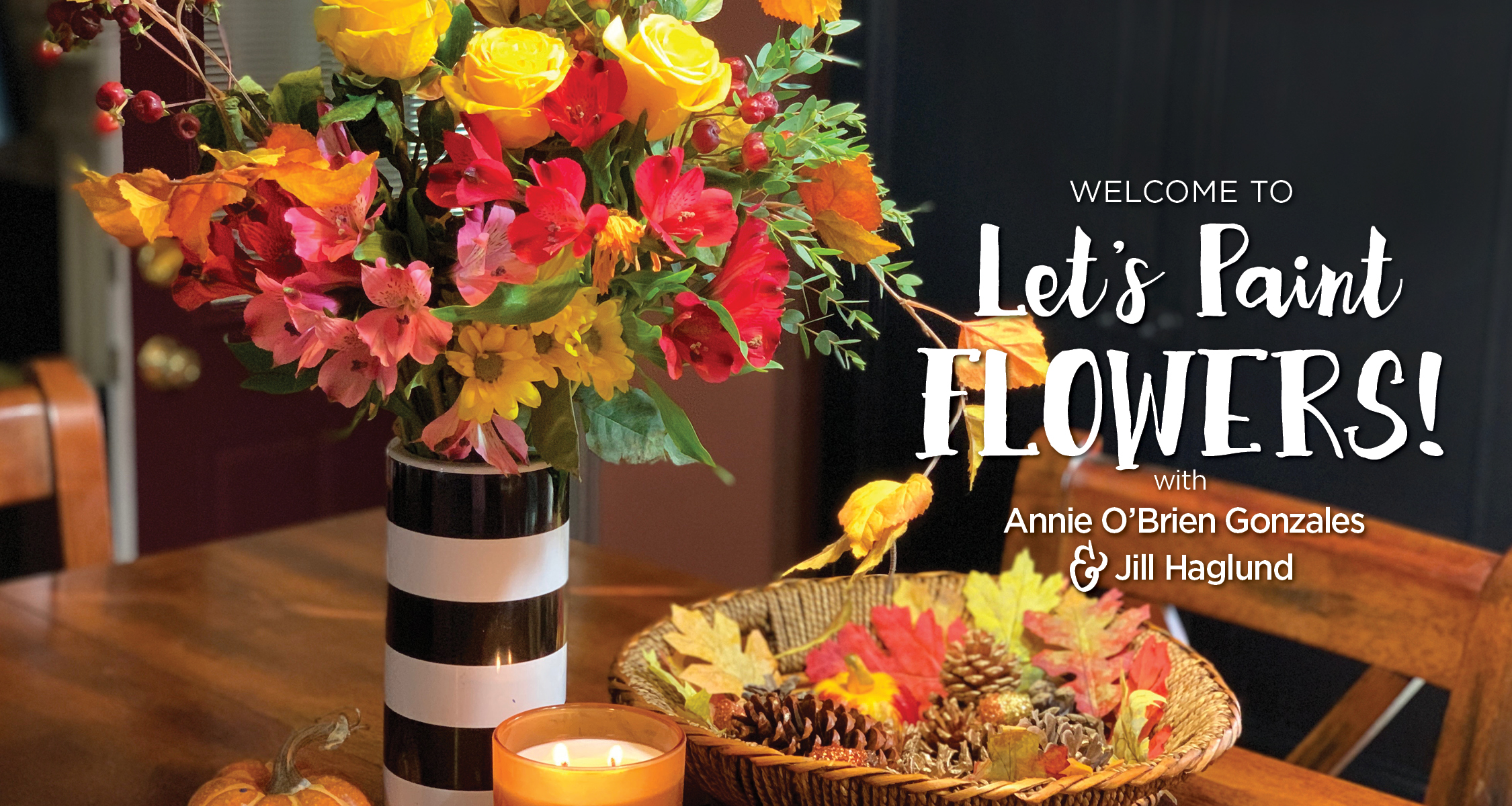 What will you learn in "Two Fall Paintings" Courses by Jill & Annie?
Two step by step instructional painting courses of a beautiful Fall Bouquet--Jill will teach you the techniques of her expressive style and Annie will paint the same bouquet demonstrating her 7 step approach to acrylic painting.
Plus lots of extras:
Overview of the Golden Modern Theory color mixing basics
Tips on caring for your brushes
Finding inspiration from your Art Heroes
More photo references of bouquets for you to paint
Art Book Review
WHAT YOU WILL LEARN IN Jill's COURSE:
What are the best supplies to use and why we LOVE GOLDEN ARTIST COLORS Acrylic Paints!
How to set-up your paint palette to mix the colors you want.
Why we use Fluid Matte Medium over water for painting.
Practice exercises for building your color mixing skills.
How to accomplish a 'loose roadmap' for your sketch in only a few minutes!
How to ground your canvas using Fluid Acrylic Paint.
Paint along in 9 STEP-BY-STEP videos and lean techniques to paint roses, Alstroemeria and greenery with Golden's Heavy Body Acrylics.
A fun techique for painting roses!
How to scrape texture into heavy body paint with a special little 'tool" to create drama and intrest in your painting.
Painting a style of 'HOW TO STAY LOOSE AND EXPRESSIVE' in your painting
How to keep your paint colors clean and fresh.
Complete and Continue