Introduction & Reference Photo
BIG Art Can Make a Statement!
I decided to have a little extra fun painting and "GO BIG" with this Spring course- using a 40" x 30" x 1 1/2" deep canvas. But please feel free to choose any size canvas you desire - but if you have the room in your studio to create one and living area to display it-consider being a little fearless and brave by painting a larger piece of art to display in your entryway or family room or bedroom.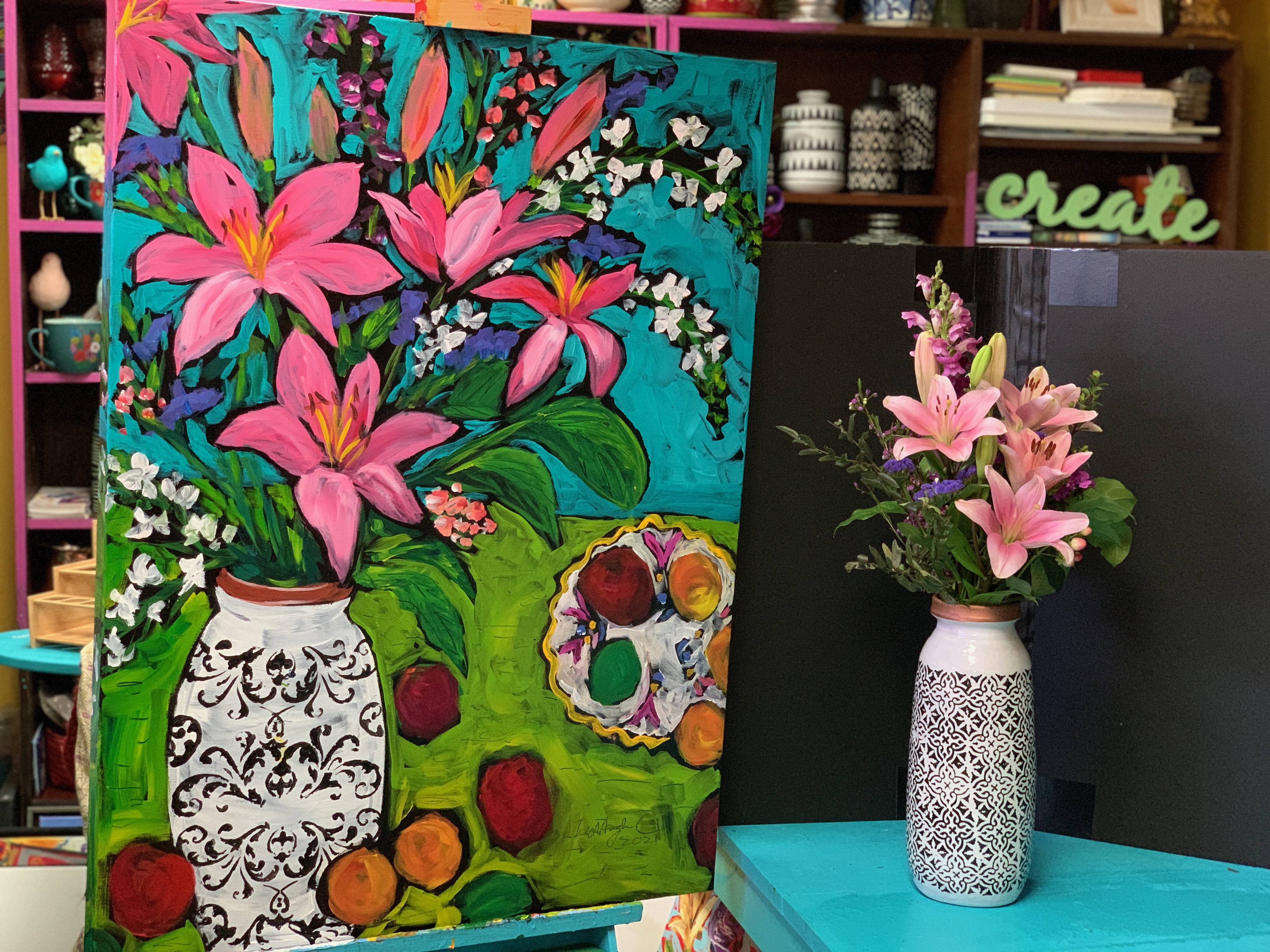 My still life set up- I added the fruits later. I chose a vase that we could incorporate a stencil into the design.
This is the lovely SPRING 'Lone Star Living Bouquet' sold during April, throughout all the HEB Grocery Stores in Texas. I always chose the Lone Star Living Bouquet for our "Seasonal Bundle" because it's handy for me, since I live in Texas. If you reside in Texas, you can drop by and pick up a bouquet to use as your fresh floral still life and paint along with me. Or you can select similar flowers, pick any of your favorite flowers or use our PRINTABLE REFERENCE FILE for painting. There are several options: simply pick one and join the fun.
NOTE: If you decide to use our reference photo, you may want to consider using a Walgreens coupon and printing it out on a 11" x 14" poster for easy reference - can be discounted to $4.99 with online coupon.
Complete and Continue