Gift Your Art
And by the way how about that Gift List?
Not much compares to gifting your art to family and friends-they will treasure it!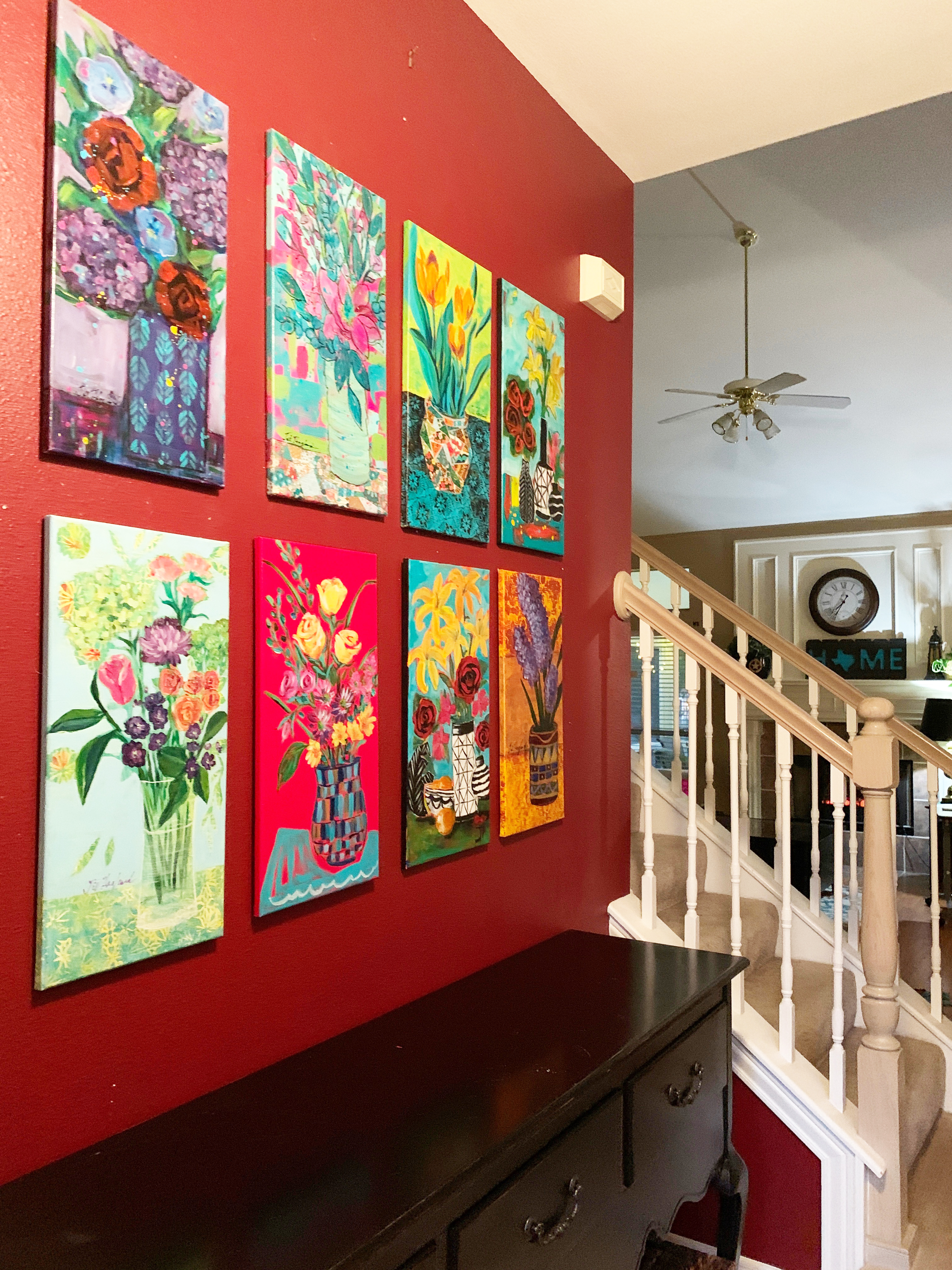 We hope your painting with us becomes a new hobby. As you paint and build a collection of your art, you may even consider designating a wall in your home a "Gallery"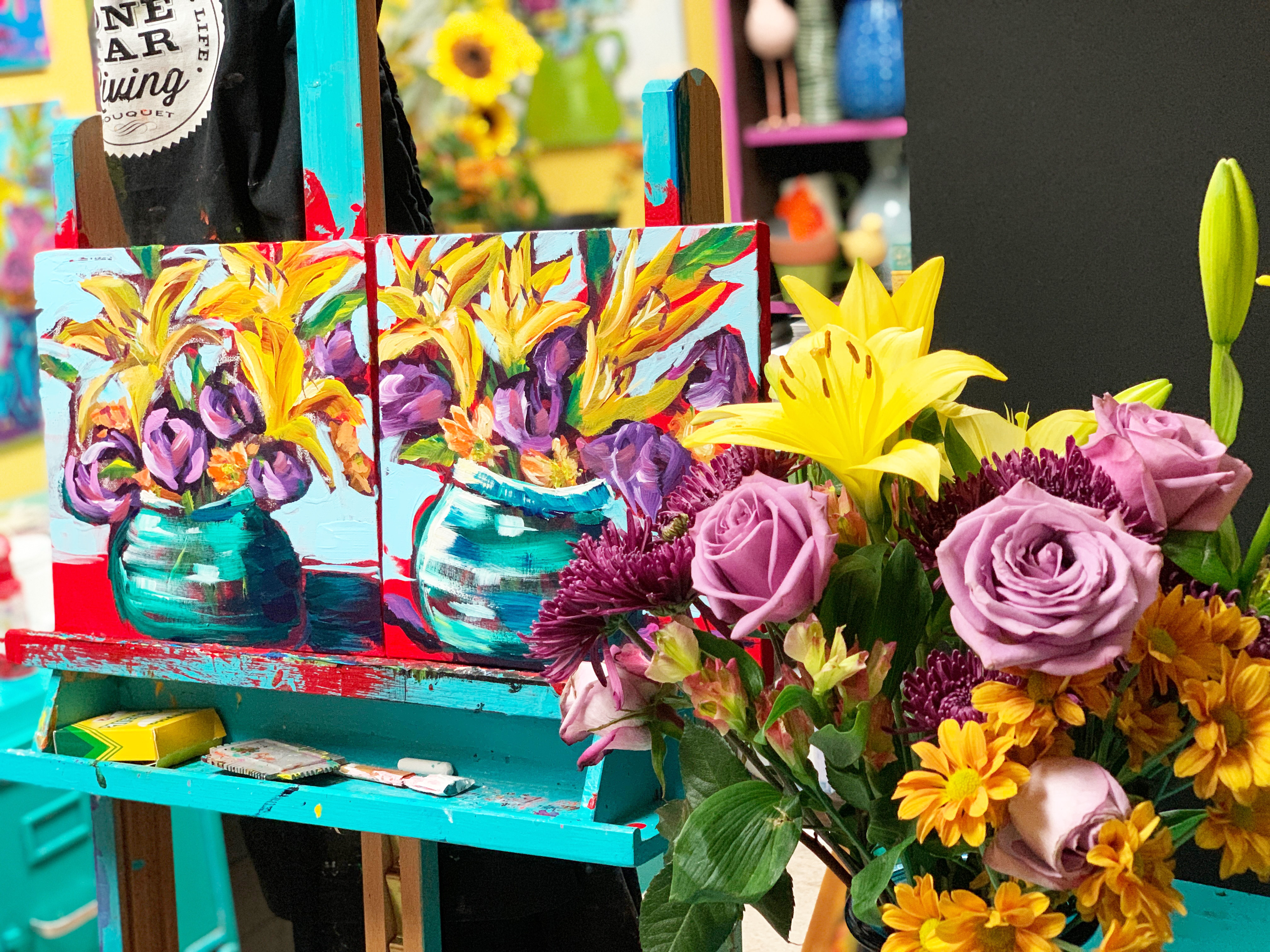 Why paint one...when you can paint two? It's doable and easy!
Learn how to paint two paintings at the same time and how to varnish, frame and wire them - to have one for you and one for a friend!
It's really a convenient time-saver to have small paintings on hand for special occasions. Not only Christmas, but Mother's Day, Birthdays, Graduation, as a Hostess Gift or just to give as a special surprise for a someone you care about.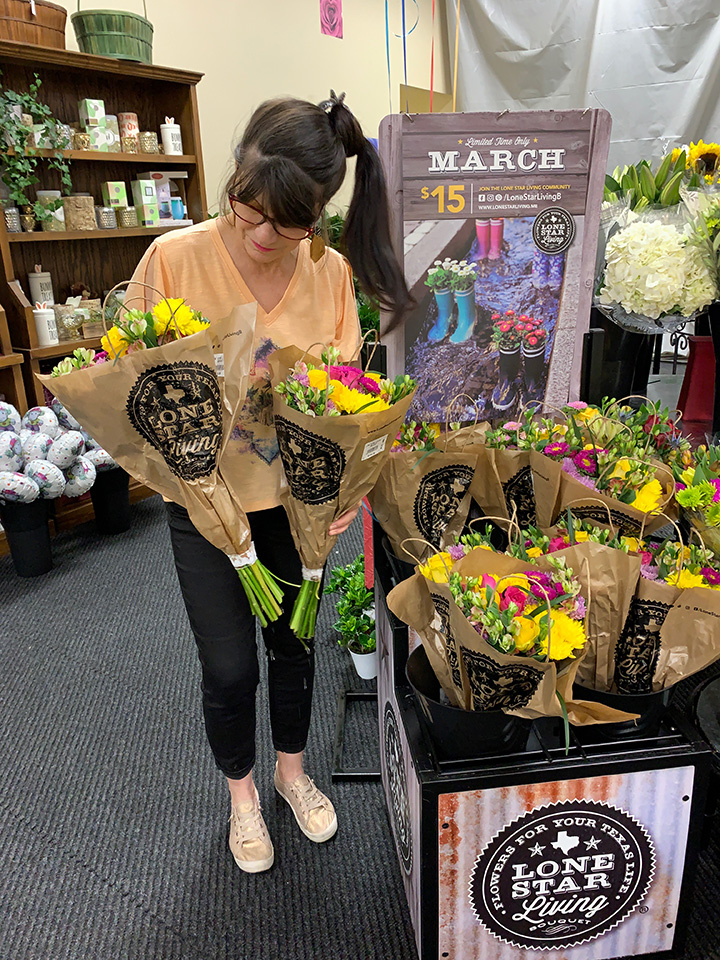 Lone Star Living Bouquet


If you happen to live in Texas - you can get the Bouquet we paint- in the season we paint it.
For each of our 12 seasonal classes - for this course- we purchase the Lone Star Living Bouquet, which is available at HEB Grocery Stores throughout Texas.


Note: We also provide you with a printable reference photo of our bouquet in each of the courses.